Thailand 2 (02. August - 15. August 2008)

  This is my attempt to make a guide for what to see and do in Phuket
  and the area around Phuket, Phi Phi, Phang Nga and Krabi.
  
  
  Phuket (02. - 11. August and 14. - 15. August):
  
  The big Buddha:
  
  The big Buddha in Chalong is quite an an impressive peace of
  architecture, but not finished building yet as you can see from
  the picture below:
    
  
  
  From the hill top where the Buddha is located, you can also see
  some other architecture:
   
  
  
  
  Phromthep cape:
  
  This together with Kata viewpoint which is only a couple of minutes
  drive from Phromthep cape, you can get a nice view over the beaches
  and other points. Good places to see the sun sets.
  
  
  
  
  
  
  

  
  Phuket butterfly park:
  
  
  
  

  
  Dino minigolf (Kata):
  
  Dino Park is a really nice park and it also has the minigolf courses.
  The park is modelled after the flint stones. It is open from 10 in
  the morning until midnight. I was there and played golf twice, I love
  that place.
  
  
  
  
  
  

  
  Phuket Aquarium:
  
  
  
  
  

  
  Kathu waterfall:
  
  Kathu waterfall is one of several waterfalls that you can visit in Phuket,
  and indeed a really nice one.
  
  
  
  
  
| | |
| --- | --- |
| | |
Wat Chalang temple: There are many temples in Phuket, but Wat Chalang is one of the biggest and nicest ones. It is quite impressive architecture.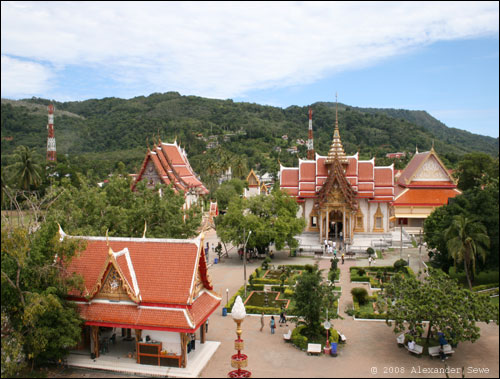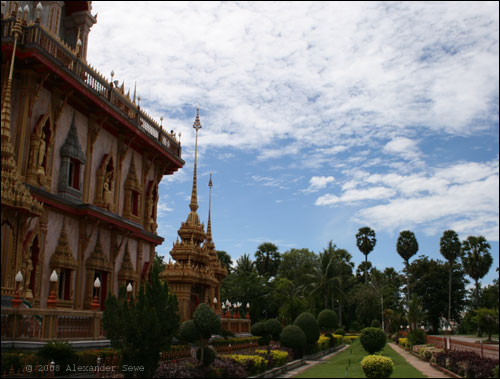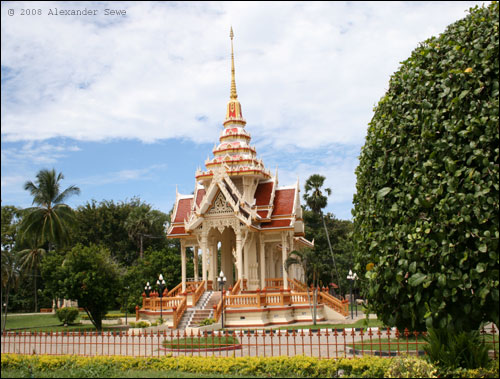 Bang Wat dam: This is a lake where a lot of locals hang out when they have finished work and in the weekends. Not too many tourists know about this place, and it is quite a nice place to visit, and take a walk along the lake. The second picture you see below is from a golf course just below the dam. It is a nice walk to walk along there as well.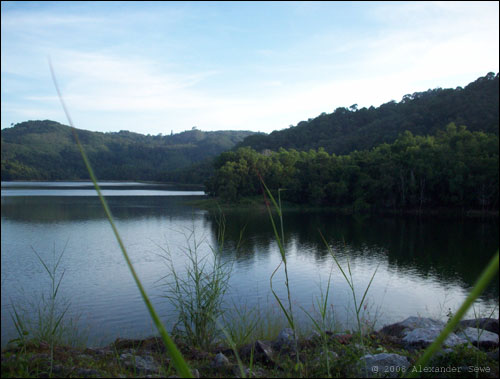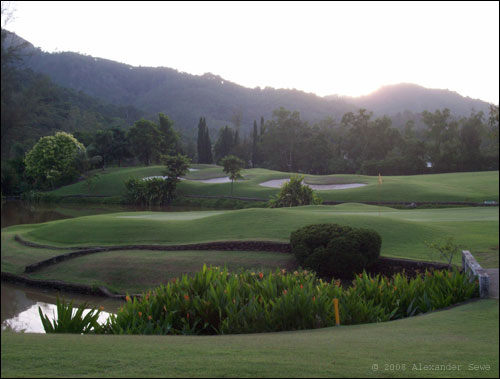 Misc: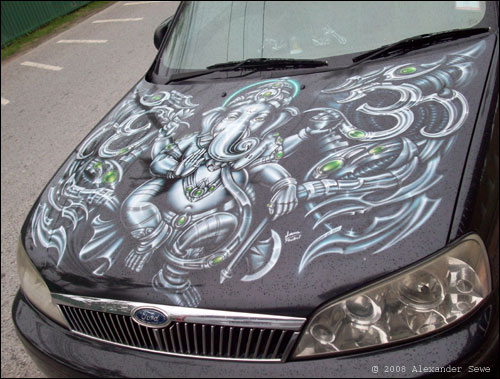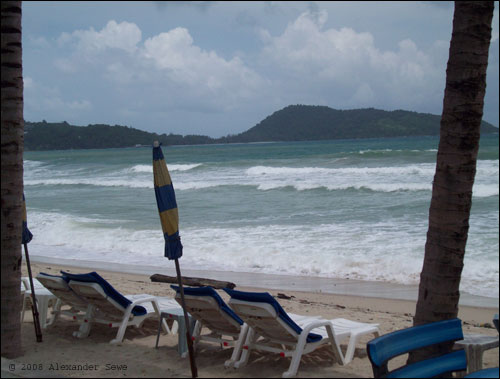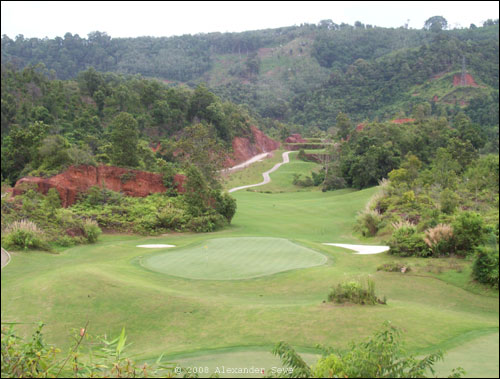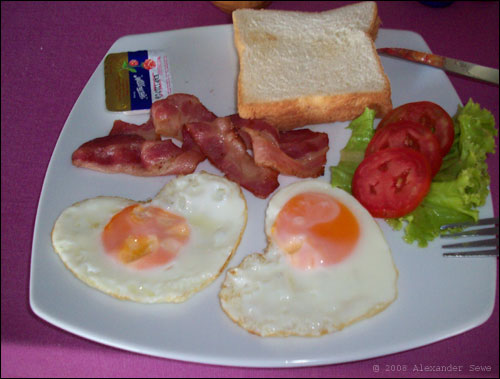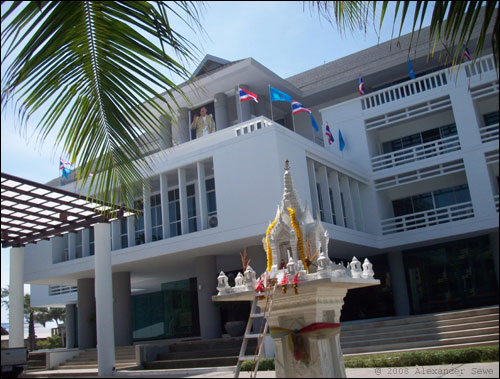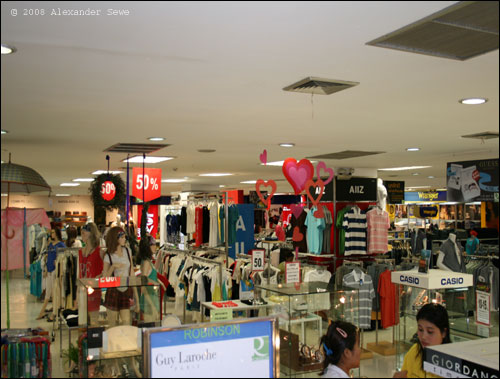 James bond Island trip with Phang Nga, Koh Panyee etc: The trip was a half day tour (10 am to 6 pm). It inluded Suwankuha Temple. Koh Panyee (muslim fishing village), Talu Island (sea kayaking). Visit to "James bond island", where one of the James Bond movies where filmed. The transportation was by minibus to Phang Nga Bay and then with long tail boat.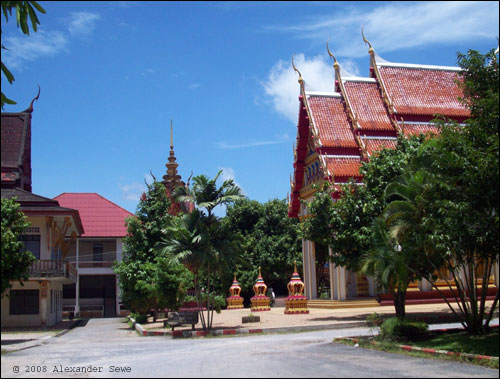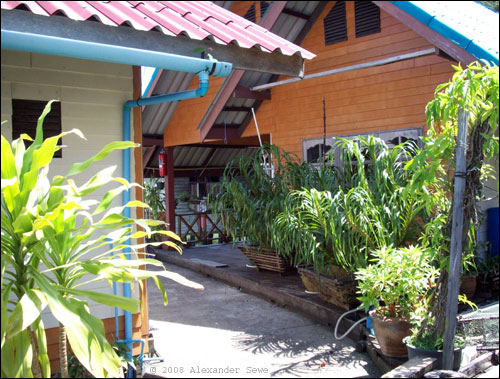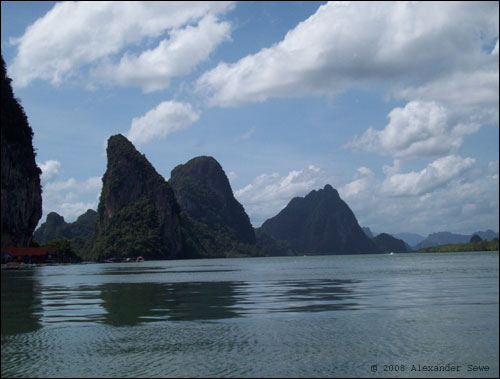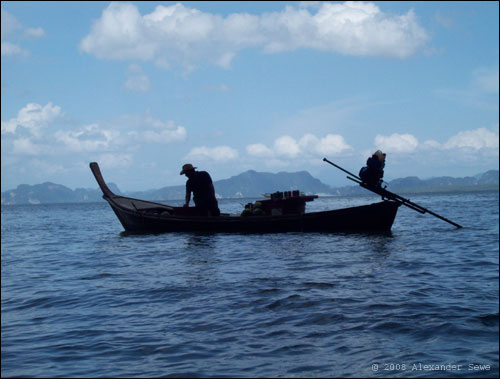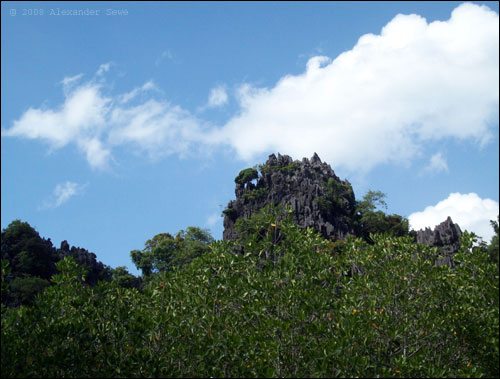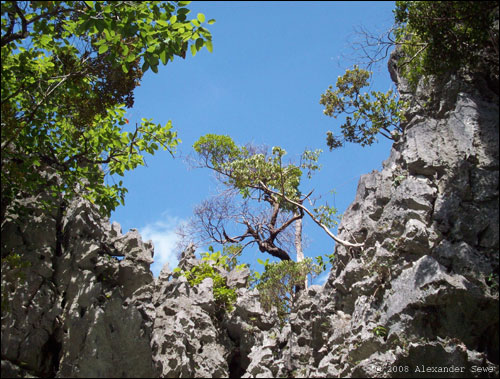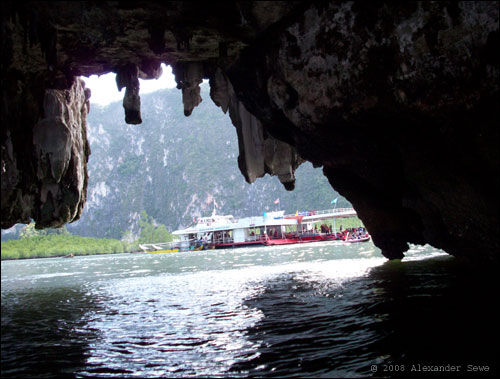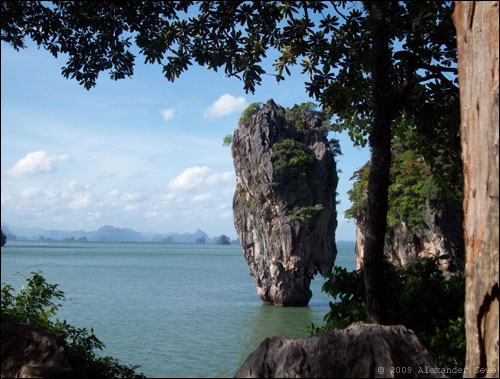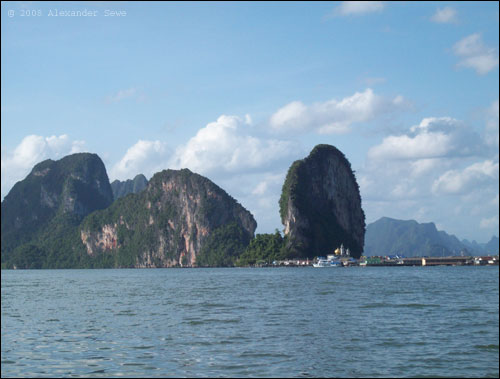 Phi Phi Island (11. and 12. - August): From Phuket you can get out to Phi Phi by ferry, the cost is 400 Baht including transport from accommodation with minibus. When you get out to Phi Phi, all accommodation are within walking distance. You should at least stay two full days out there. With just a daytrip, you will not have enough time. Things you can do in Phi Phi includes: Diving, snorkeling, swimming, Kayaking, take a walk up to the view points and check out the view.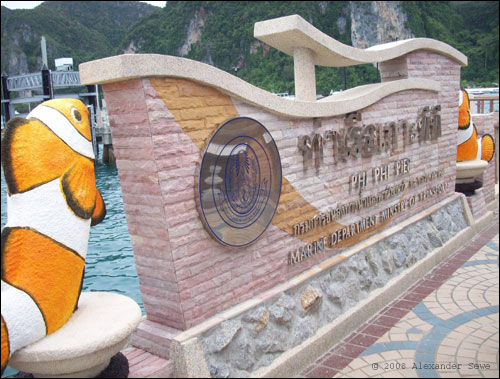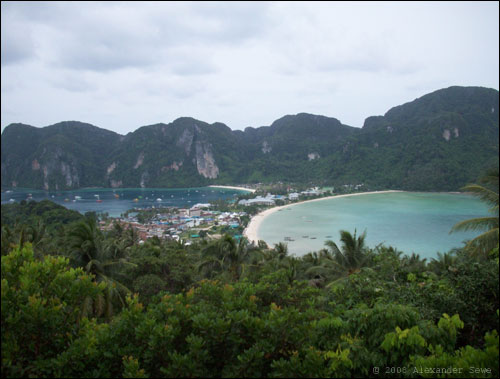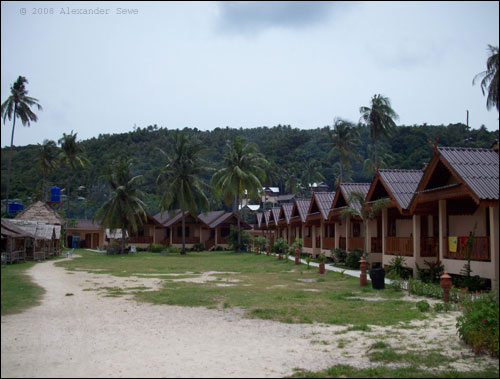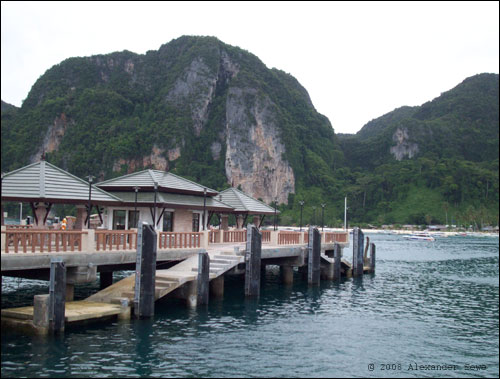 Krabi (12. - 14. August): I went to Krabi from Phi Phi, and the transfer will cost you 400 Baht by ferry. The hotel was close to Ao Nang, and I took a day trip out to Railay beach. From Ao Nang you can get a long boat out to a lot of the islands and beaches around Krabi, and the cost from Ao Nang to Railay beach was 100 Baht one way, so 200 Baht return. From Krabi i went back to Phuket for one day. The transportation from Krabi to Phuket cost 350 Baht by Minibus.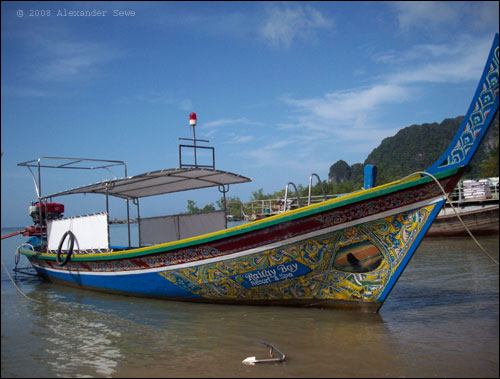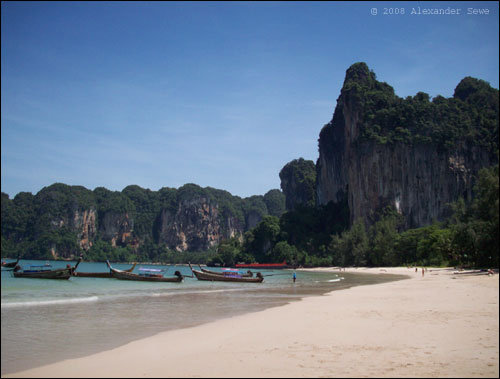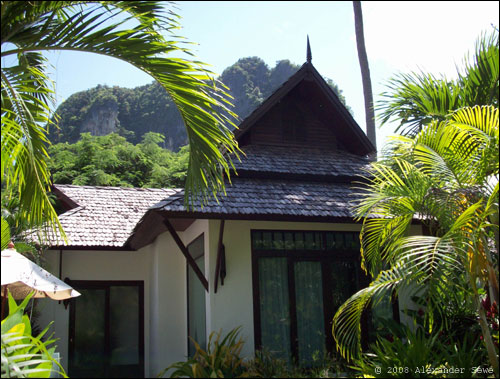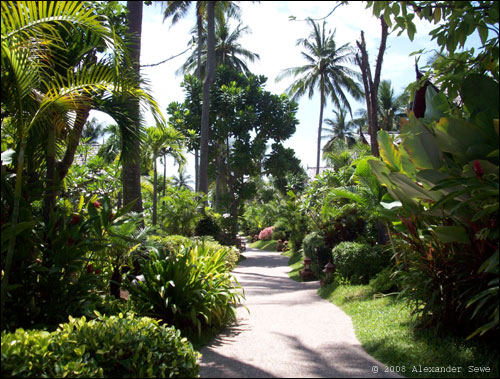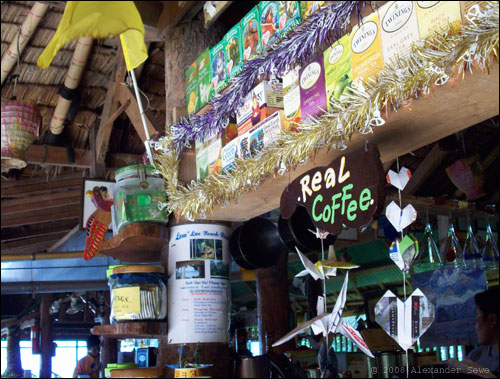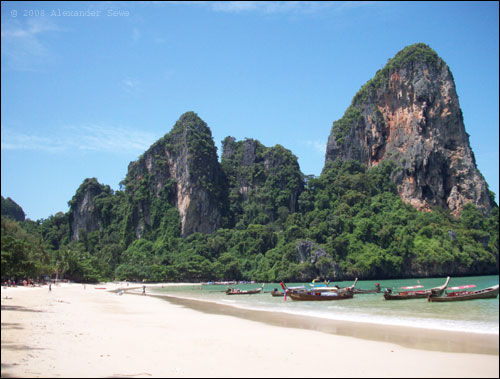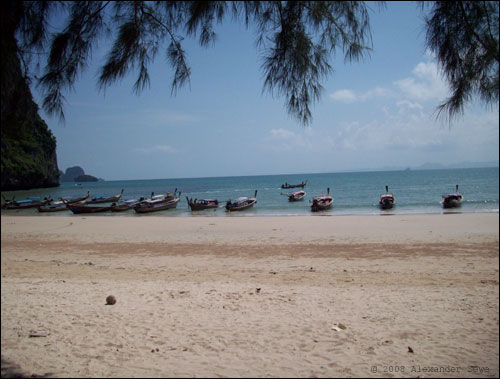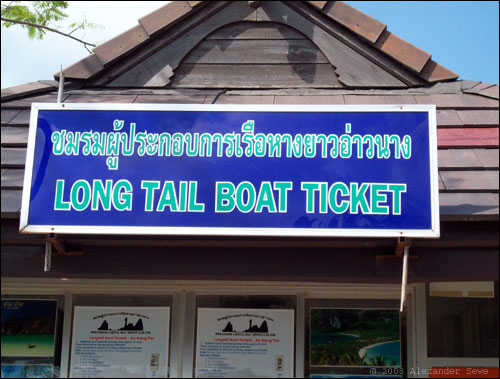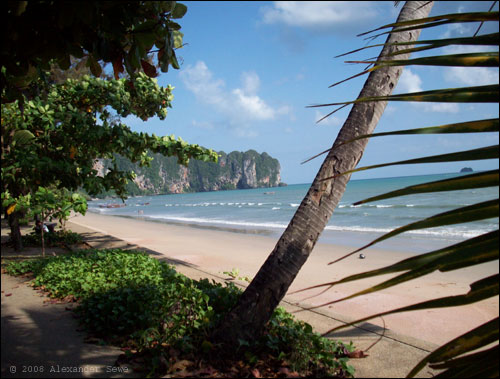 In Thailand you can go with the traditional western food and MacDonalds and other companies have set up shop down here. Both in Phuket and Krabi you will find these companies. The pictures below are from Ao Nang - Krabi: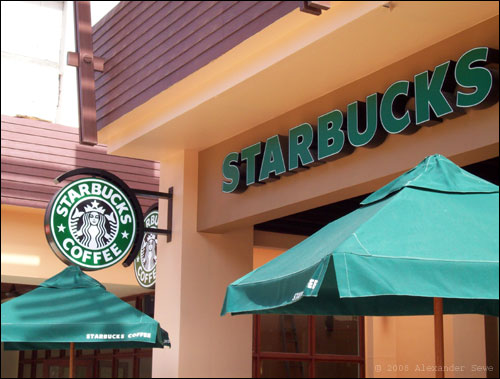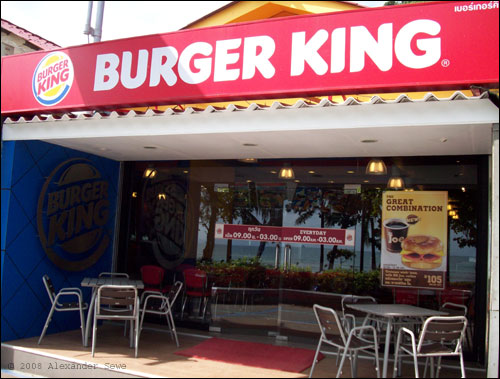 Top of page
All images and text on these pages are copyright © 2008 Alexander Sewe